Kunthi -
A Mother's Plight
"Kunti- A Mother's Plight" is a Dance-Drama production by Pallavi Krishnan. Kunti, the epochal woman from the Mahabharat, is a metaphor for every other woman living in a society of stigmas. Kunti's innocent, well-mannered childhood transforms into a phase of curiosity and spirit of adolescence and then to the trials and tribulations of motherhood, a complete metamorphosis. Kunti, the daughter of King Surasena and the foster child of Bhojraj, was blessed by sage Durvasa. Who bestowed upon her the boon Devahuti- the ability to summon the God of her choice who would bless her with a son. One morning with the curiosity of an adolescent, she decided to summon Surya. Who blessed her with a son-Karna. Kunti places Karna on a raft and sets him afloat in the river to escape the shame of being an unwed mother. She later becomes the faithful consort of King Pandu and the dutiful mother of the Pancha Pandavas. Karna was found by the childless charioteer Adhirath, and his wife Radha raised him as Radheya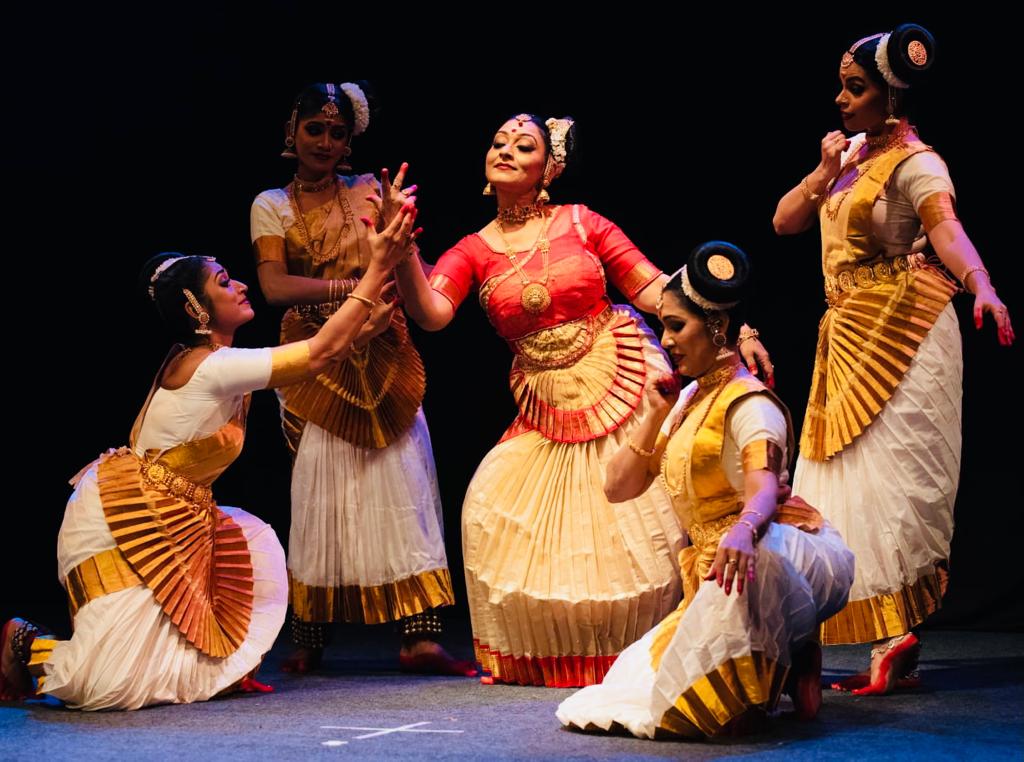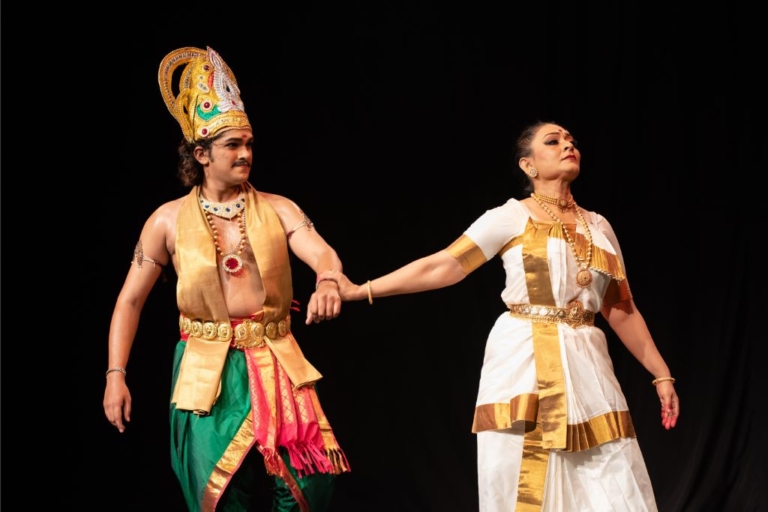 Falling prey to societal pressures, Kunti had to stay silent about her son Karna. Her silence yielded Karna only shame and humility. Karna faces insults and humility throughout his life. Kunti lived each day struggling with inner conflicts and regretting her injustice to her first child Karna.
Guru Dronacharya refuses to teach Karna archery as he is not a Kshatriya. So, Karna trains under Parasurama, lying to be a Brahmin. As his lie gets exposed, Parasurama curses him- "since you have deceived your Guru, the Brahmastra that you learned shall fail you at the moment you require it the most.
The premise of the act shifts to the eve of the Kurukshetra war. Aware of the fact that Bhagavan Sri Krishna is on the Pandavas' side, Kunti foresees the verdict of the battle.
The Kauravas army's defeat might mean her son Karna's death. Her anguish, torment, and bitterness of guilt haunted her. Kunti reveals the secret of his birth to Karna and pleads with him to join the Pandavas. Shocked by the truth, Karna dismisses this proposal but promises Kunti, "I will either kill Arjun or be killed by him. But mother, you will remain the mother of five sons." In the end, Karna is killed by Arjuna. The death of Karna brings extreme grief to Kunti. She laments being unable to be with her son, even in his last hours. She calls out to the Gods in agony that if I were to have another life, then bless me with Karna as my son.
Kunti's tale has become one of mighty significance in the contemporary world. People tend to fall prey to the hypocrisies prevalent in society. The unwed mothers are forced to abandon their children to abide by social norms and the fear of being shamed, and the children lead a misfortunate life. Motherhood, however, cannot be undermined. Love, sacrifice, patience, and unconditional love epitomize motherhood. "Kunti- A Mother's Plight" is a tale of an unfortunate mother and her eternal grief.